"Common Times" Weekly Newsletter 5/2-5/7
May 2nd-6th - BHS Marching Band Auditions 4:30-6:00

May 3rd - 7th Grade Band Rehearsal until 5:30

May 7th - Branson Jazz Festival and Silver Dollar City Trip for all band students

May 10th - 7th Grade Band Rehearsal until 5:30

May 17th - Spring Band Concert

May 18th - All school provided instruments due back (except jazz band)

May 23rd - Volunteer Jazz Band Performance at Old High Concert

May 24th - Spring Jazz Band Concert
Greetings Wildcat Band Family,
The combined Bentonville Junior High Pep Band was AWESOME this past Wednesday! We had 200 7th and 8th graders representing the Bentonville Band Program at such a high level. Hard to believe we only had 1 rehearsal combined, in the parking lot, before the performance. :) Bravi band!!
Please remember that the next marching band auditions for current 8th graders who will be in the BHS Band is every day this week 4:30-6:00pm at BHS. Students should wear a white shirt, athletic type shorts, athletic type shoes and bring a water bottle for the marching band clinic. They will meet in the BHS Band Room.
We have been lucky to have such an incredibly student teacher with us this quarter, Ms. Bailey Tadda! She is quick to jump in to do whatever is needed, is an excellent educator and has a kind personality. She has been interviewing all across the area and we wish her the very best! This is her LAST week with us before she graduates BUT will return to conduct the 2 songs she has taught the bands at our spring concert. At that concert we would love to provide her with a token of our appreciation. If you can send a dollar or two to go towards this gift that will be presented to her at the concert, we can get her something awesome! Just send it in in an envelope marked Tadda. :)
The Jazz Band Festival and Band Trip to Silver Dollar City trip is May 7th (THIS SATURDAY). We cannot wait hold the bus for students who are late. Please have all you need setout Friday night and set multiple alarms to be up on time. Tickets for family members can be picked up from your student outside the main entrance of SDC. Itinerary
The 8th grade band will attend the Festival of Music at Worlds of Fun on Friday, May 13th. Cost is $40 per student plus money for lunch, dinner and any snacks they may need in the park. Please remember that this is required of 8th grade band students since we will be competing at the music festival. Itinerary
Jazz Band Will rehearse during priority time Tuesday-Thursday this week.
7th Grade Band Rehearses Tuesday until 5:30 and Friday during Priority Time
7th Grade Band Rehearses THURSDAY, May 12th until 5:30
8th Grade Band Rehearses Tuesday-Thursday May 10th-12th during Priority
Tuesday, May 17th - Spring Band Concert @BHS
Tuesday, May 24th - Spring Jazz Band Concert @WJHS
To review a complete copy of our calendar until the end of the year, you can find it here.
Homework Assignments this Week
Assignments this week will be short spot checks based on areas that need improvement in the concert music and all due by Friday.
All assignments should be video recorded with an audible metronome and turned in to Google Classroom for full credit. (Tutorial on how to record video on a Chromebook)
All assignment turned in by Saturday night have been graded, returned and HAC updated. If a grade shows an "N" it is because your student hasn't turned it in yet.
All grades are updated in HAC as of 3:00pm Friday, April 29th.
Summer Band Camps
Summer Band Camps are a great way to keep your student involved in music making, have fun, grow on their instrument while in a safe and controlled environment for a week and get them out of the house :) . There are several AMAZING camps back in action this summer and more information on each can be found below:
University of Arkansas July 10th-15th (Mr. Jones works at this camp)
Arkansas Tech University June 19th-23rd
University of Central Arkansas June 12th-17th
Missouri State University June 28th-30th
Most camps have a discount if you register early
7th Grade Band Family
The first week of August, the 8th grade band (currently 7th graders) will have 1 sectional and 1 full band rehearsal to knock off the summer rust, start preparing for the school year, and learn all of the pep music we will perform at pep rallies, Natural's Game, and other public performances the first quarter. Like last year 7th graders (current 6th graders) are welcome to attend!
I have spoken with all the coaches at WJHS and have crafted a schedule that does not overlap with any other activity that week and gives students some time between activities for those who are involved in multiple ones that practice this week.
These sectionals and rehearsals are essential as we will not learn this music once school starts. We will clean it up but not learn any of it from scratch. So please, put these dates on your calendar so your band student can be there.
August 1st 12:00p-3:30p: Bass Clarinet, Alto Sax, Tenor Sax, Bari Sax, French Horn, Trombone, Euphonium, and Tuba Sectional.
August 2nd 12:00p-3:30p: Flute, Oboe, Clarinet, and Trumpet Sectional.
August 3rd 12:00p-3:30p: Percussion Sectional
August 4th 12:00p-3:30p: Full Band Rehearsal
We are using a program called "Band" app to communicate important reminders and updates. T
his is similar to Remind 101 but better suited for groups such as band. This also allows us to share photos and videos that we may not want public on our social media channels. Lastly, it is a one stop location for access to our calendar and other resources.
Grading Reminders (Click to expand)
"N" =I have received nothing from the student on that assignment. It factors as a zero but the student can still turn it in.

"Z" = The student turned something in but it was either the wrong assignment or did not meet minimum expectations to earn credit.

If your student desires to raise their grade they can do 2 things:

*Turn in missing assignments.

*Redo assignments with lower grades and turn back in. Students should ALWAYS read/watch/listen to feedback. Great care is taken to help each and every student grow from where they are. MANY times, I provide specific examples and exercises or additional resources for individual students to use to improve themselves. This is THE purpose of assignments.; for students to get better as an individual through specific feedback. The grade in and of itself is irrelevant. If I could give feedback without a grade, I absolutely would. Individual student growth is the only thing that matters. When growth happens via feedback, the grade takes care of itself.
It is important to review our calendar dates for the spring. The most updated calendar can be found linked here.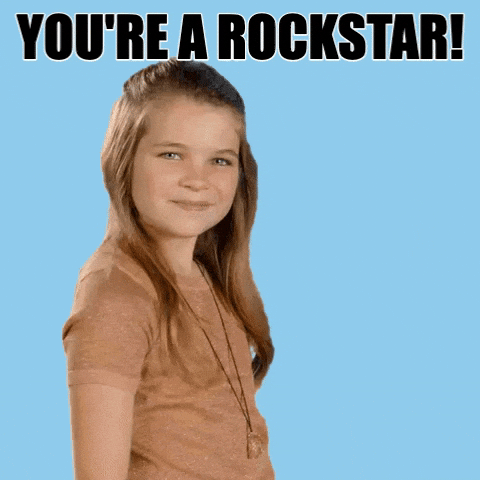 PRIVATE LESSONS ARE AWESOME! They are designed to be fun, engaging, supportive and focused on the individual student.
We have an awesome partnership with Arkansas Music Conservatory where your student can take a lesson or two on US to see what private lessons can do for your band student! We have set aside $1000 for lessons this year. We can also help pay for additional lessons and offset the cost of lessons for families who need financial assistance in this area.
Who should take private lessons:
Advanced students who need to be pushed and challenged

Students who need some 1-on-1 assistance to learn and master concepts covered in class

Students who were not in class the last year and a half due to covid.

Students who just began playing this year

Students who want to get better

EVERYONE
To sign up for a free lesson:
Contact Mr. Jones so he can track who is taking the exploratory lessons

Contact Arkansas Music Conservatory to setup a lesson 479-268-3307 call or 479-430-2226 text
Support the WJHS Band AND make your life easier! It's a win-win for everyone. Fundshine is an online service that allows you to purchase paper and plastic goods that will shipped directly to your home. Spot checking prices come in a little cheaper than from local stores plus a portion of sales comes back to the band twice a year. Even better, you can sign up to have recurring shipments so you get set it up and forget about it. Also, family and friends can use this service anywhere in the US! :)
Check it out by going to www.fundshine.org,support the band and make sure your pantry is always stocked!
To stay in the know be sure to follow us on your social media platform of choice: Facebook, Instagram or Twitter - @wjhswildcatband and/or at www.wjhswildcatband.com
If you have any questions or concerns, please never hesitate to reach out. We are partners in your student's growth and need to work together for them to be as successful as possible.
Have a band-tastic week everyone!
Musically Yours,