"Common Times" Weekly Newsletter 11/28-12/2
Nov. 30th - 7th Grade Band Rehearsal 3:45-5:45

Dec. 5th - Jazz Winter Dance/Concert @BHS

Dec. 6th - 7th Grade Band Rehearsal 3:45-5:45

Dec. 7th - Ruth Barker Recruitment Performance arrive @WJHS by 7:45a

Dec. 9th - 7th and 8th Grade Bands Winter Concert 6:30pm @BHS

Dec. 10th - All-Region Band auditions in Harrison (All 8th Grade Band Students and 7th Grade Percussion

Dec. 14th - Old High Recruitment Performance arrive @WJHS by 7:45a

Dec. 19-22 - Band Directors Out to Midwest International Band Conference

Dec. 22-Jan. 4 - Winter Break
Upcoming Concert Opportunities
Dec. 7th - FJHS Band Concert, 6:30pm @BHS

Dec. 8th - BHS Winter Band Concerts 7:00p @BHS

Dec. 16th - LJHS Winter Concerts, 6:30p @BWest
Greetings Wildcat Band Families,
I hope everyone has had an opportunity to relax, recharge, and make some memories over the Thanksgiving Break! As we close out 2022 we are going to continue working hard in preparation for our performances. It is absolutely essential students treat practicing their instrument as any other homework. There needs to be time set aside no less than 5 days a week of 20 minutes segments of focused practice. This helps students ingrain concepts and skills taught during class to help them be successful.
During the holiday season, many families like to get cute music related gifts for their student. I have a stocking stuffer+ list of ideas from fun things to items that will help your student out. Here is that list for you.
As we move into the holiday season, I have updated the "Upcoming Dates" above to reflect all events from now until Winter Break. I have also added a "Concert Opportunities" drop down that lists band concerts throughout the district that you all may enjoy attending. There is a good deal going on, so please check these dates on your calendars.
We do have 2 early meet times that we need everyone to be aware. Dec. 7th and Dec. 14th - 7:45am - I can open the band room by 7:15 each day and Mr. Juzeler our orchestra director is there by 7:00am. Just drop off your student at the back of the school to enter through the back band room door. Loading buses to perform at Old High and Barker for their 5th grade students to demonstrate what band is as they make their decisions for 6th grade. Grey Band Shirt and jeans/nice pants. I will be working with BHS to get school business for our geometry students on these days so they can join us. For those who want to pick up your student from BHS and get them to Barker on Dec. 7th and Old High on Dec. 14th, they'd need to be with us no later than 8:50am. That would give them almost half of the class time before needing to leave.
Itineraries for Upcoming Events:
Dec 7 - Ruth Barker Recruitment
Please take a few moment to review the information below so you are fully prepared for the week ahead.
This week:
Monday - A Day (Classes 1-4)

3:45-4:30 - Clarinet Sectionals/Mock Auditions

Tuesday - (B Day - Classes 5-8 and Priority)

Priority Time - Trombone Sectional/Mock Auditions

3:45-4:45 - Available for Conferences

Wednesday - A Day (Classes 1-4 and Priority)

Priority Time - Flute Sectionals/Mock Auditions

3:45-4:30 - Saxophone and Tuba Sectionals, Euphonium Lessons/Mock Auditions

3:45-5:45 - 7th Grade Band Rehearsal

Basketball students excused for Oakdale makeup game

Thursday (B Day - Classes 5-8 and Priority)

3:45-4:45 -Available for Conferences

Friday (B Day - Classes 5-8 and Engagement Friday)

3:45p-4:30 - Trumpet and French Horn Sectionals/Mock Auditions
It's time to begin looking for concert black for upcoming performances. All Band students need to secure their concert black no later than Dec. 1st. Looking early is key to finding the appropriate attire. Sweat pants, sweat shirts, long sleeve t-shirts, athletic wear, etc... are not acceptable forms of concert black.
| | |
| --- | --- |
| | |
| Times will be determined once speaking with XC, Cheer, Dance, Volleyball and Football Coaches so that there aren't any conflicts. Typically, these are 12:30-3:30. For those planning to attend Camp War Eagle, please plan to do one of the early sessions. These dates could be moved back to August 7th-11th depending on when school begins. | July 17th - Expected Beginning of Daily Summer Pride Band Rehearsals (only for those who are in the BHS Pride Marching Band or Color Guard. (Could change depending on start of school dates yet to be released.) |
| ​July 31st - Low Brass and Low Reeds Sectional (Bass Clarinets, Saxophone, French Horns, Trombones, Euphoniums and Tubas) | |
| August 1st - High Woodwinds and High Brass Sectional (Flutes, Clarinets and Trumpets) | |
| August 2nd - Percussion Sectional | |
| August 3rd - Full Band Rehearsal | |
| August 4th - Full Band Rehearsal | |
Please be sure to look at the change of sectionals beginning in January. This is to help facilitate a change in student schedules in the spring semester as well as a new focus on larger group. This was created based on student and parent feedback in the spring and summer of 2022.
You can find a complete copy of this year's calendar of events here.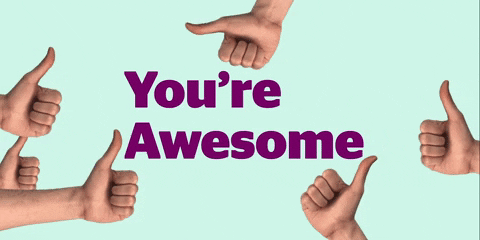 PRIVATE LESSONS ARE AWESOME! They are designed to be fun, engaging, supportive and focused on the individual student.
We have an awesome partnership with Arkansas Music Conservatory where your student can take a lesson or two on US to see what private lessons can do for your band student! We have set aside $1150 for lessons this year. We can also help pay for additional lessons and offset the cost of lessons for families who need financial assistance in this area.
Who should take private lessons:
Advanced students who need to be pushed and challenged

Students who need some 1-on-1 assistance to learn and master concepts covered in class

Students who missed substantial class time due to illness

Students who just began playing this year

Students who want to get better

EVERYONE
To sign up for a free lesson:
Contact Mr. Jones so he can track who is taking the exploratory lessons

Contact Arkansas Music Conservatory to setup a lesson 479-268-3307 (call) or 479-430-2226 (text)
To stay in the know be sure to follow us on your social media platform of choice: Facebook or Instagram - @wjhswildcatband and/or at www.wjhswildcatband.com
If you have any questions or concerns, please never hesitate to reach out. We are partners in your student's growth and need to work together for them to be as successful as possible.
Have a band-tastic week everyone!
Musically Yours,